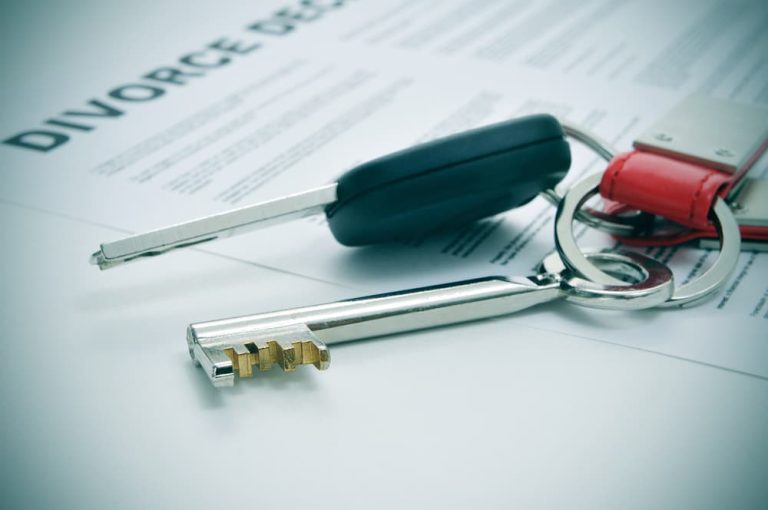 Although you and your spouse agree to an uncontested divorce, hiring an experienced uncontested/agreed divorce lawyer from Smith Family Law is beneficial. You might encounter obstacles that unnecessarily delay the process or lead to legal disputes.
An uncontested divorce is more straightforward than a contested divorce. That's because both parties agree to most, if not all, terms and want to remain amicable. However, issues can arise that complicate the matter. You might believe you deserve to keep the marital home, or your spouse might think they should receive a higher portion of the bank account. You want to avoid going to court but also don't want to compromise your rights.
At Smith Family Law, we understand the importance of finalizing your divorce while keeping your interests in mind. We will work hard to try to achieve your goals. Call 512-399-1463 today for a free consultation with a family law attorney in Austin for more information.
What Is an Uncontested Divorce? 
An uncontested divorce occurs when a couple amicably resolves the issues related to their divorce, such as spousal maintenance, property division, child custody, and child support. A contested divorce is exactly the opposite – one or both parties disagree on multiple aspects of the divorce, requiring a judge to decide on disputed issues for them.
Pursuing an uncontested divorce can provide you with peace of mind. However, it's critical to understand that it's still a divorce. Although you and your spouse are on the same page, anything can happen to change the circumstances. When emotions take over, your spouse might decide to demand spousal maintenance or fight for a higher percentage of marital assets.
Seeking legal representation is the best way of protecting yourself during divorce proceedings.
Eligibility Requirements for an Uncontested Divorce
The requirements you must meet to file for an uncontested divorce in Texas are:
State residency
Agreement on the grounds for divorce
Agreement on the issues
State Residency
To meet the residency requirement, you or your spouse must:
Reside in the state for at least six months before filing the petition for divorce; and
Live in the county where you plan to file for 90 days before filing.
Agreement on the Grounds
You can file for divorce based on fault or no-fault grounds. "Grounds" are legally acceptable reasons to get divorced.
A fault-based divorce means you or your spouse blame the other for the end of the marriage due to some type of marital misconduct, such as:
Conviction of a felony
Confinement in a mental hospital
Cruelty
Abandonment
A no-fault divorce means neither of you claims the other did something to cause the marriage to end. You can use the grounds of insupportability when filing for a no-fault divorce. That means the marriage has become insupportable because of a personality conflict or discord that ends the relationship, and reconciling is not a reasonable expectation.
Separation is also grounds for a no-fault divorce. However, you and your spouse must reside separately for at least three years without a sexual relationship to divorce using these grounds.
Agreement on the Issues
For a no-fault divorce, you and your spouse must agree with each other on the issues related to your divorce, such as:
The nature and amount of child support for dependent children you share, including the financial responsibility for medical expenses and health insurance
How to divide community property
Child custody and visitation arrangements
Whether either of you will provide spousal maintenance to the other
How to allocate outstanding debts in the marriage
You should contact Smith Family Law to discuss the matter with an uncontested/agreed divorce lawyer in Austin if negotiations hit a standstill. We might be able to help you resolve the disagreements to keep the process moving forward.
How to File for an Uncontested Divorce in Texas
You must complete an Original Petition for Divorce to initiate legal proceedings. It informs the court about the details of your marriage and your terms for the divorce, including agreements about child custody or spousal maintenance.
A Standing Order is another form you must complete and file with the petition. It is a court order that becomes effective when you file for divorce. The purpose of this document is to maintain the existing conditions of specific aspects of the marriage until a judge reviews the filed papers.
Typically, standing orders can address:
Property, with directives that require a spouse to preserve their business records or prohibit a spouse from selling their assets
Children, with directives that prevent either parent from moving their child out of state
Once you complete the required forms, file the original and two copies with the district court clerk. The court must be in the county where you or your spouse resided for the past 90 days. You can use the court's electronic filing system or hand deliver the physical documents to the clerk's office.
You must serve the papers to your spouse with a citation the court clerk should give you when you file. A private process server or the sheriff's office can be hired to deliver the documents. However, an uncontested divorce might allow you to hand everything to your spouse without going through a formal process. If you choose this method, your spouse must sign and file a Waiver of Service Only form.
Related Posts:
How Much Does It Cost to Get an Uncontested Divorce?
Prices vary depending on the circumstances. Although it's not recommended, you can save money by not hiring a lawyer. You'll only have to pay the filing fees.
However, you should seek legal representation from an uncontested/agreed divorce lawyer even if you and your spouse are in a good place. In addition to the filing fees, you'll also have to pay attorney's fees, court costs, and other expenses related to the case. It might seem like too much of a financial burden, but knowing someone is there to protect your rights, streamline legal proceedings, and secure your future is priceless.
Get Help with Your Uncontested Divorce in Texas
At Smith Family Law, our team dedicates the necessary time and resources to give each client the legal guidance and support they deserve. We will address your concerns and advise you on your rights and options so you can make an informed decision. You won't have to go through this alone.
If you want to file for an uncontested divorce or have already started the process, call a trusted uncontested/agreed divorce lawyer in Austin at 512-399-1463 for a free consultation.