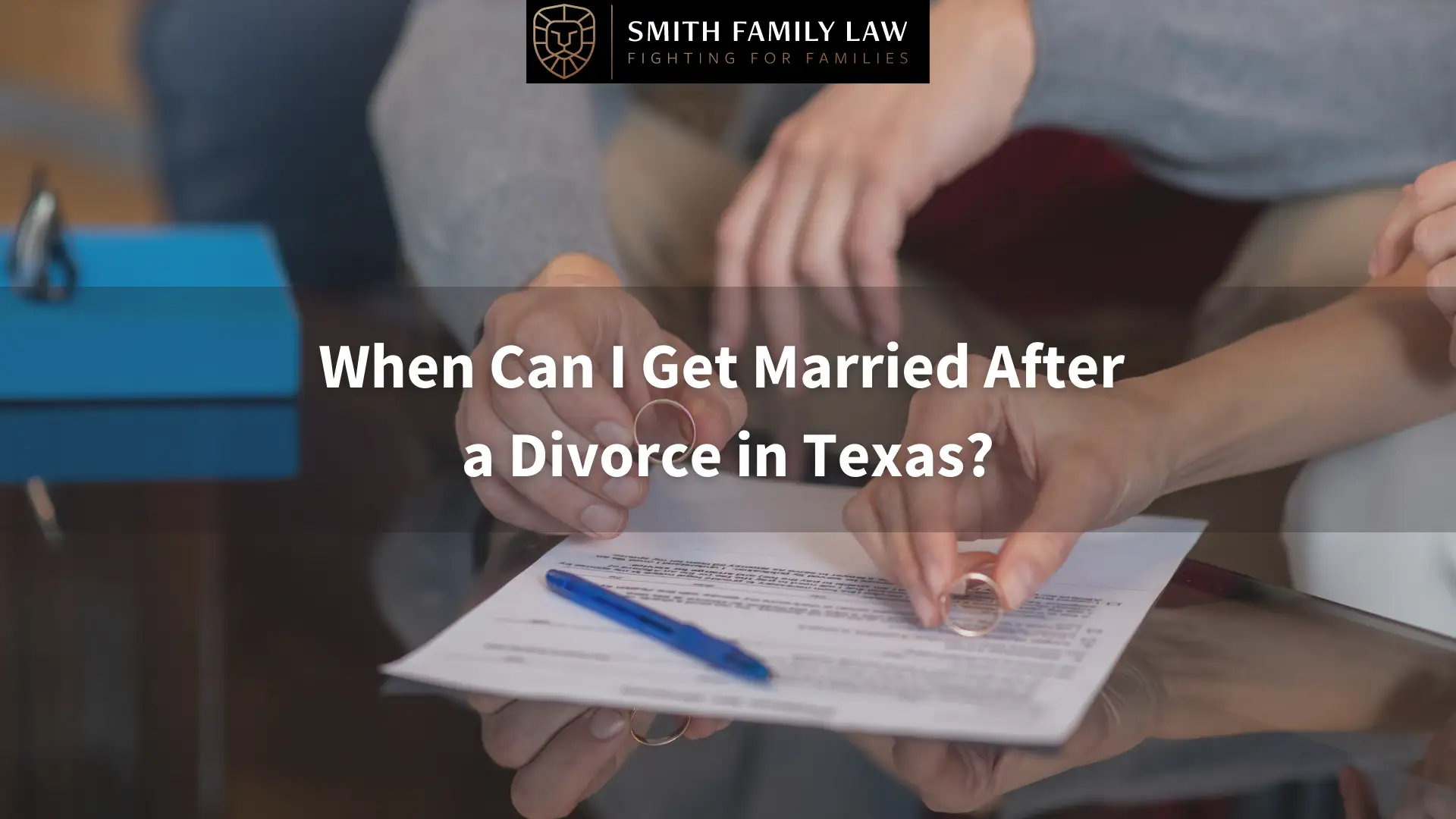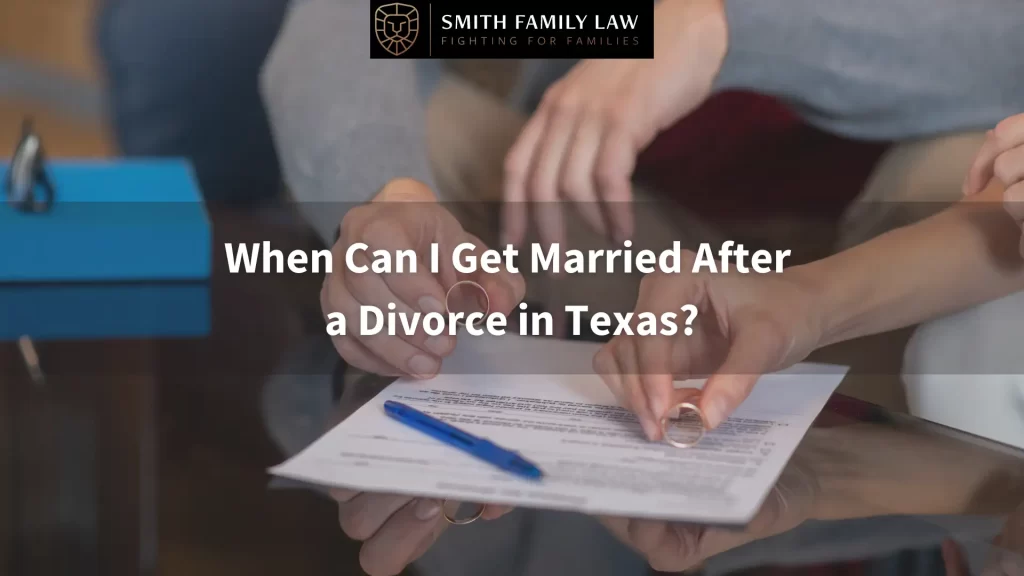 If you're wondering 'when can I get married after a divorce in Texas?', and are ready to remarry, it's essential to follow all the legal requirements. It's especially important to adhere to the 30-day waiting period to avoid legality issues and associated problems in your new marriage. There are also other things to consider before remarrying after a divorce, such as how your marriage might impact alimony or child custody issues.
The team at Smith Family Law has helped many people navigate the complex laws surrounding getting married after a divorce. Our Texas divorce lawyers would be happy to explain how this process works and take care of all the technical and legal issues involved. Find below all the information you need regarding marrying after a Texas divorce.
Getting Married After Divorce in Texas
When contemplating 'when can I remarry after a Texas divorce?', remember that finalizing the divorce is crucial; separation or ongoing proceedings don't qualify. The judge overseeing your case must have issued the final divorce order, which sets the terms of your divorce for things like the division of shared marital property, spousal support payments (alimony), child support payments, and child custody. You cannot remarry without a finalized court order terminating your previous marriage.
Another thing to keep in mind if you wish to remarry after a divorce is that in most cases, you have to wait 60 days after filing for divorce before the courts can issue a final divorce order. The only exception to this rule is in divorce cases involving accusations of family violence.
Lastly, make sure you meet state residency requirements before filing for a divorce, otherwise you might have to wait and start the process all over again. According to Texas law, you generally can't file for divorce unless you have lived in the state for six months and have lived in the county in which you file for divorce for at least 90 days. There is an exception to this rule if one spouse has lived in Texas for six months and the other spouse has lived in another state or country.
While you might want your divorce over with quickly, rushing through the process will likely lead to further legal issues later on. To ensure a smooth divorce, work with an experienced Texas divorce attorney.
Texas Marriage Laws
There are a few key laws concerning marriage and divorce in Texas that you should know if you're thinking about remarrying, such as:
Related Posts:
Marriage Requirements in Texas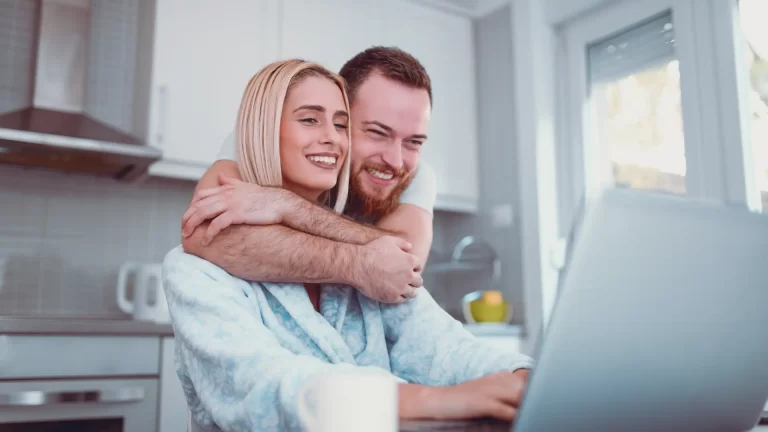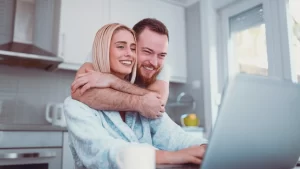 According to the state Attorney General's Office, the requirements for a formal marriage in Texas are:
Both parties must apply for a marriage license in person at their county clerk's office and bring proper identification (driver's license, passport, birth certificate, etc.)
Anyone wishing to marry on their own must be at least 18 years old. People between 16 and 18 must have written consent from their parents or a court order granting permission to marry. Anyone younger than 16 must have a court order to apply for a marriage license.
After getting a marriage license, couples must wait 72 hours before the formal ceremony.
There's a $60 fee to apply for a marriage license, unless the couple completes a premarital education course first.
A licensed minister, priest, rabbi, justice of the peace, or judge must oversee the marriage ceremony.
How Long After Divorce Can I Remarry in Texas?
In general, you have to wait 30 days after your divorce is final before you can remarry in Texas. However, there are a few exceptions for special circumstances, such as:
Either you or your prospective spouse will deploy for military service before the waiting period concludes.
Either you or your prospective spouse will receive an assignment for permanent overseas duty before the waiting period concludes.
You or your future spouse will undergo a surgical procedure for a severe health condition before the waiting period ends.
You have not seen or lived with your former spouse for several years before your divorce.
If you're wondering, "when can I remarry after a Texas divorce?" our attorneys will assist you in navigating the process and following the proper procedures for marrying your new partner. Call (512) 714-2877 today or fill out our contact form to speak with one of our Texas divorce lawyers.