Meet the Smith Family Law Team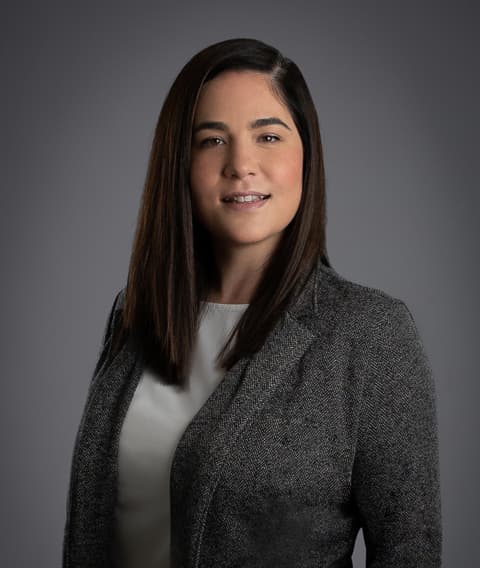 Founding Owner and Trial Attorney
Christian Smith is the founding owner and trial attorney of Smith Family Law, PLLC. She is a well-known Austin area trial attorney with a focus on complex family law disputes. She is known for her litigation skills, her knowledge of the law, and her client-focused approach. She welcomes challenging and difficult cases that other attorneys turn down. Christian runs a tight ship and maintains a standard of excellence by remaining detail-oriented, setting clear expectations and leading her team by example which is evident in her work product and client outcomes.
Christian graduated magna cum laude from the University of Houston and went on to study law at South Texas College of Law Houston. She is the recipient of many awards including Austin Monthly's 2023 Top Attorney Award, 2023 Texas Super Lawyers Rising Star Award (only 2.5% of Texas attorneys receive this distinction), 2019 National Association of Family Law Attorneys Top 10 under 40 Award, the 2019 Avvo Clients' Choice Award, the 2017 Emerging Leader Award and the Harry L. Reid Oil, Gas, and Mineral Law Award. She is also a recipient of CALI Awards in Texas Family Law, Texas Oil and Gas Law, Legal Research and Writing, and Education Law Writing Seminar.
Christian lives in Austin with her wife and children. When not advocating for her clients, she enjoys hiking the greenbelt, live music, and traveling.
Collin brings a high level of understanding and skill to the firm with former experience in Dallas and Williamson County handling family law, probate, estate planning, and real estate matters. While in law school, Collin provided free legal services to low-income families through the Texas A&M Family Law and Benefits Clinic.
Collin understands that family law matters make especially difficult times for people. He is committed to making the legal process as stress-free as possible while protecting his client's interests. He now practices primarily in Travis and counties contiguous, Texas.
Collin White earned a B.S. in Psychology from Texas A&M University and received his law degree from Texas A&M University School of Law.
In his free time, he enjoys spending time at his home in Hutto with his wonderful wife, two dogs, and cat.
Raven Brown is an associate attorney at Smith Family Law. She specializes in family law and loves her work. Raven earned her undergraduate degree in history from Rhodes University, and later received a master's degree in education at Union University. Raven was drawn to family law after walking in the shoes of many of our clients herself, and she wanted to help people through seemingly endless negative experiences.
After moving to Texas from Tennessee, Raven worked as a court coordinator for a family law judge in Hays County while attending law school at St. Mary's University School of Law. Raven has three daughters, is divorced, and remarried with a blended family. She uses that experience to empathize and guide our clients through their divorces and custody cases.

Diego is an associate attorney at Smith Family Law.
Diego is originally from Celaya, Guanajuato in Mexico, but he grew up in Spring, Texas and has lived in Austin since moving here for law school in 2015. He attended the University of Texas School of Law on a full scholarship and received a graduating student award for the pro bono work he did as a student.
During his time as an immigration attorney, he noticed a significant lack of Spanish-speaking family law attorneys, so he decided to address that himself and started working for Texas RioGrande Legal Aid. He represented victims of domestic abuse in custody and divorce cases, mainly taking cases from a women's center in central Texas.
Diego is driven to solve problems, no matter how complicated a case can get. Diego's goal is to help his clients and their families move forward on the healthiest terms possible.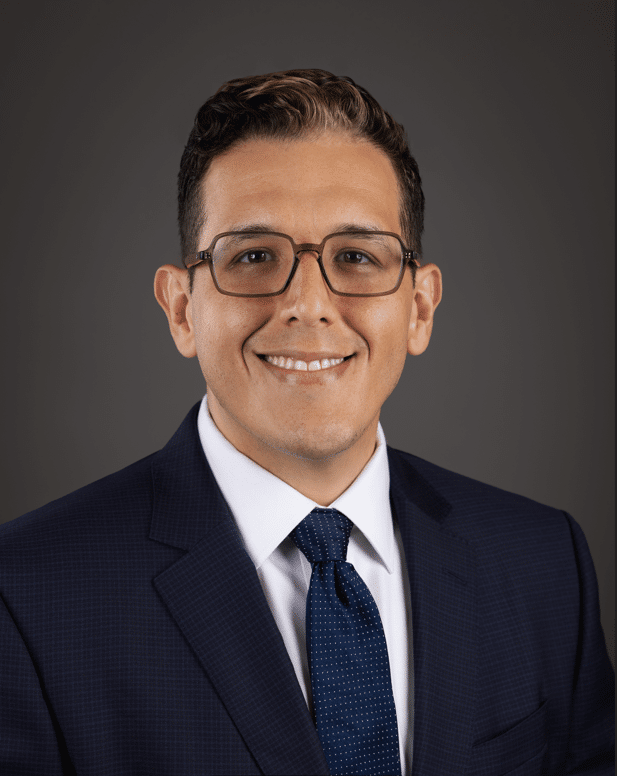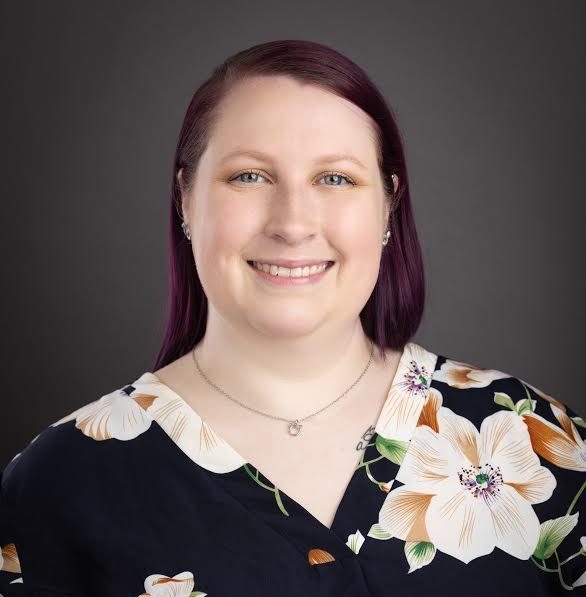 Holly is the lead paralegal at Smith Family Law. Behind every good attorney is an even better paralegal. Holly is a detail-oriented and dedicated paralegal who is passionate about family law and has worked for Christian for many years.
Holly was in the United States Air Force for eight years as an Intelligence Analyst, earning numerous awards and medals, such as the Air Force Commendation Medal. While in the United States Air Force, Holly earned her Associates of Applied Science in Communications Applications. Holly later continued her career as an Intelligence Analyst as a government contractor after her service ended. While working as a contractor in Tampa, Florida, Holly earned her Associates of Science in Paralegal Studies.
Holly now lives in Austin with her husband, their dog, and three cats. When Holly isn't diligently working she loves spending time with her cats, reading, and watching Lord of the Rings.
Smith Family Law is a leading legal firm in the Austin area. We specialize in challenging and difficult cases, and are passionate about providing the best outcomes for our clients.
We have your family's back.
Let Our Team Fight for You: