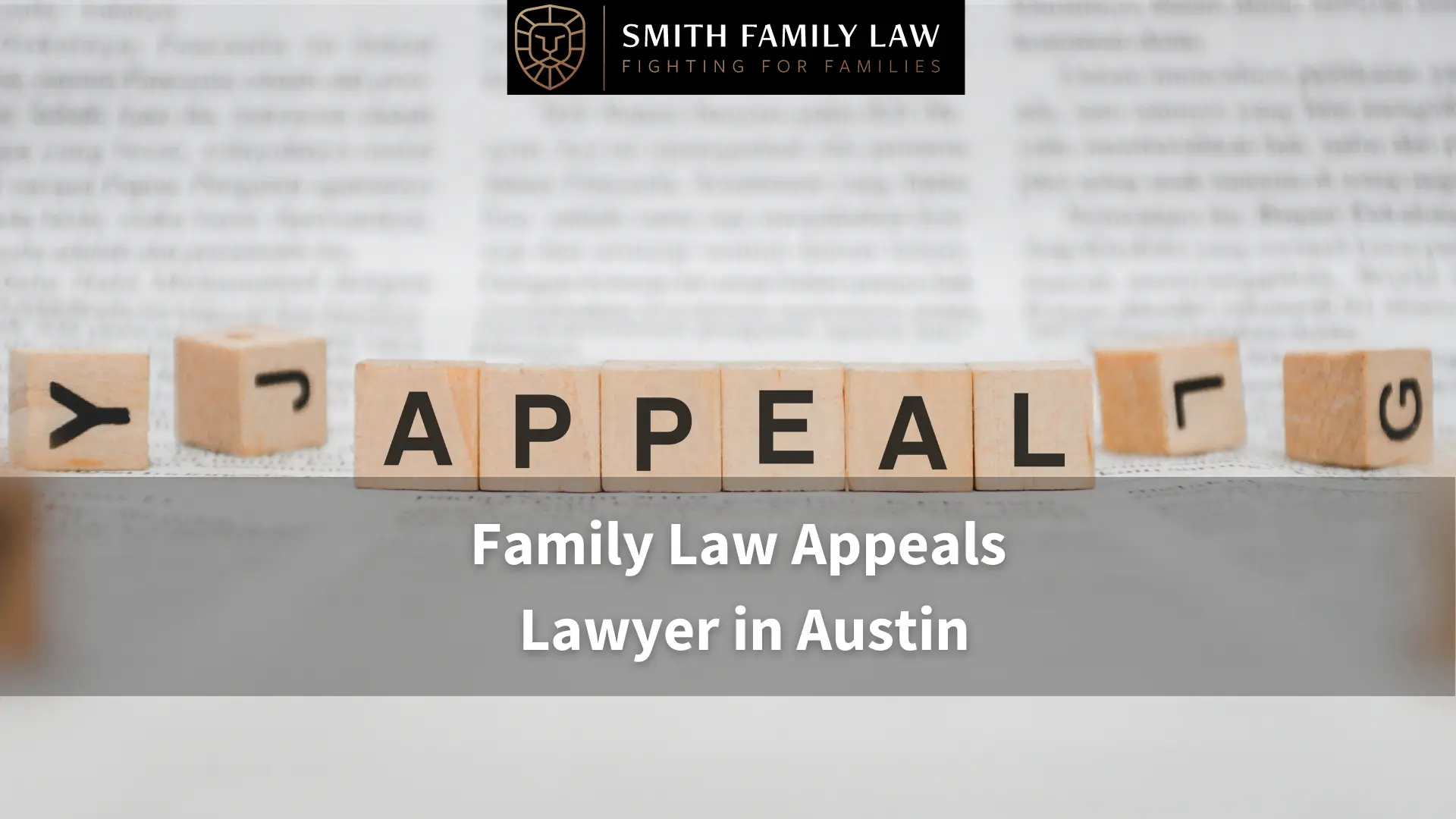 Were you a party to a ruling by a Texas court in a family law matter? Are you dissatisfied with the decision? The family law appeals lawyers at Smith Family Law can provide the advice and guidance necessary to help you move forward. If you have grounds for an appeal, our Austin family lawyers can help you try to overturn this decision and obtain your desired result.
A divorce represents a significant change as you cross the threshold back into single life. Your divorce decree should resolve any issue related to your divorce fairly and satisfactorily. If you believe the court acted unfairly or improperly, you might be able to appeal the decision. You must explore your options to ensure that circumstances at the end of your marriage do not have a negative financial effect.
Judges, like everybody else, make mistakes. If you need to appeal the decision of a family court judge, Smith Family Law offers capable and aggressive legal representation. Call (512) 277-3166 or contact us online for a free consultation.
What Is an Appeal?
An appeal is a party's request for a higher court to review a lower court's decision. Texas uses a court system that provides two levels of appeal. In Texas, 14 courts of appeal hear civil and criminal cases appealed from district or county courts. Each court of appeals has jurisdiction in a specific geographical region of the state. One of these appellate courts sits in Austin.
The Texas Rules of Appellate Procedure require you to file a notice of appeal within 30 days of a final judgment or order signed by the judge. You may ask the court to extend this time in certain circumstances.
What Is a Family Law Appeal?
There are a few different types of family law cases you might wish to appeal. You might appeal provisions of a divorce decree that divide marital property. Or, you might appeal provisions determining parents' support obligations and conservatorship and possession rights. If you need to appeal a child custody order, you will have to show a significant change in circumstances.
Because you only have a limited period to file an appeal, it is important to act quickly when you need to seek an appeal. If you believe the judge in your divorce made an erroneous ruling or exhibited bias, speak to a family law appeals attorney as soon as possible.
An appeal requires you to file specific pleadings that conform to appellate procedural rules. You must identify the lower court's mistakes that provide grounds to remand, reverse, or overturn the decision. Rather than making a final decision, an appellate court will often remand or send a case back to the lower court judge for reconsideration.
Is the Prior Ruling Still Effective during the Appeal?
Appealing your divorce decree does not automatically suspend the order. However, the court reviewing your case may order its suspension.
Texas law allows you to ask the appeals court to issue temporary orders while the appeal is pending. If you make a proper showing, the appellate court may issue a temporary order suspending the decree. A family law appeals lawyer can help present the evidence necessary to obtain suspension of your divorce decree.
How Does the Appellate Court Make Its Decision?
When reviewing the actions of a lower court, an appellate court examines whether the lower court abused its discretion. It may also review whether the evidence in the case was sufficient to support the lower court's ruling.
A family law appeals attorney can prepare an appellate brief that organizes and presents evidence that the judge failed to follow the substantive law or procedural rules applicable to your matter. An attorney can also present evidence that the court acted arbitrarily and abused its discretion.
The appellate court examines the evidence presented to the lower court. It only reviews pleadings, court transcripts, and other documents submitted or filed in the case. The appellate court does not act as a new trial court. It does not retry the case or consider new evidence. The appellate court only reviews the evidence previously presented by the parties. It conducts this review to ensure that the evidence in the lower court was sufficient and the trial court did not abuse its discretion when making a final decision.
How Long Does An Appeal Take?
Since every case is unique and other factors may affect the process, there is no definitive answer to this question. More complex cases with numerous issues take longer than simple cases with only a few. Nonetheless, an appeal may take substantial time. This timeframe may be anywhere from a few months to over a year.
Family Law Appeals and Estate Planning
A divorce is a major life-changing event. It affects you emotionally, socially, and financially. As you turn the corner, it may interest you to engage in estate planning to protect your assets and ensure future financial stability for you, your children, and other close family members.
Before you do any estate planning, you must have the financial stability and assets to accomplish your present and future goals. If this isn't the case because of an unfavorable court decision in your divorce case, you should investigate whether you have adequate grounds for an appeal.
Why Hire a Family Law Appeals Lawyer?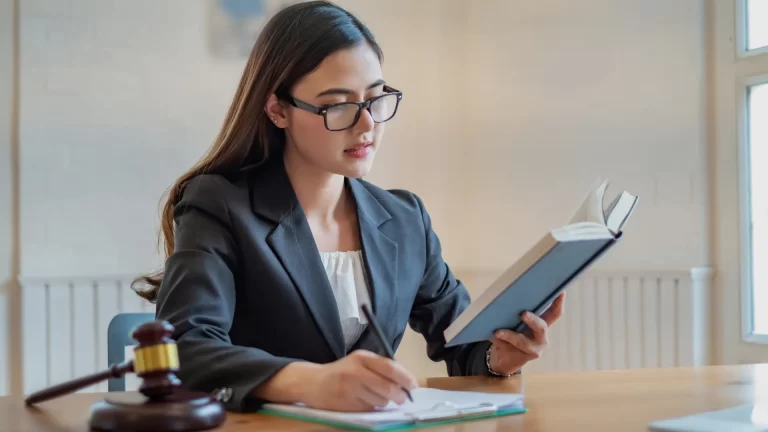 When filing an appeal, you must observe appellate rules that differ from the standard rules for filing civil lawsuits. These rules present different deadlines and procedures for litigating your rights in an appeal. An experienced family law appeals lawyer can review your case to determine grounds for appeal. They can help you file every required appellate pleading, document promptly within any applicable timeframe, and meet any required deadline.
Contact an Austin Family Law Appeals Lawyer
At Smith Family Law, we understand how divorce can affect you and your family. Pursuing an appeal of a divorce decree requires the skill and expertise of an experienced family law appeals lawyer. Call (512) 277-3166 or contact us on our website. We offer free, no-risk consultations.
Related Posts: